Consultant Engineering Services
Do you have a product idea that could use some design assistance? Even if you just need some additional engineering resources in the short term, Bofill Tech has the expertise to help you at any level.

Our Engineering and Design Services Include:
3D CAD Modeling and 2D Drafting
Proto-type Building Services
Mechanical & Industrial Design
Process Equipment and Assembly Tooling
User Manual Illustrations
Electronic Design using AVR Processors
Custom Printed Circuit Board Design and Layout
Embedded Processors
Programming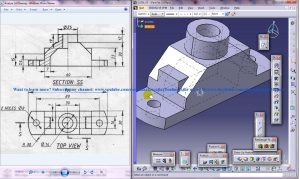 Mechanical Engineering Services
Our principals offer the complete array of mechanical engineering services. From design using the latest in CAD and 3D modeling, prototype production of products and parts, to the actual production of your finished product.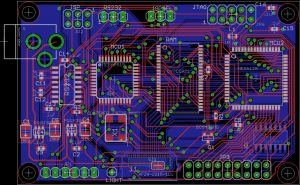 PCB Design Services
Offering world-class PCB design services, ranging from schematic capture, through placement and routing, as well as PCB proto-typing and assembly. We also offer consulting services to automate many of the routine design processes and system administration tasks to increase reliability and productivity. Our PCB design process includes the initial design review, a component placement review, routing review, and the final review. At a projects completion you will receive all drawings and files.
Our PCB Design Services Include:
SMT/through-hole/mixed
Split Planes
Multi-Planes

Complete Electrical Engineering, Circuit Design
Electro/Mechanical Packaging and Mechanical Engineering
Electromagnetic Compatibility (EMC) Product Safety, Design, Analysis and Testing Services
Drafting and Documentation Services
3D concept Modeling, Prototyping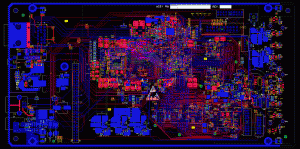 Bofill Tech provides Total Engineering Services for the Design and Development of Electronic Based Products, from Electrical Engineering, Circuit Design, Schematic Capture, Electro / Mechanical Packaging of Electronics, Printed Circuit Board Design Layouts, Electromagnetic Compatibility Analysis and Testing Services, as well as Turn-Key Manufacturing from Proto-Types to Full Production.
Complete Electrical Engineering, Circuit Design Services
Digital Microprocessor Design
High Speed Design
Microprocessor Design
Memory Designs
Eprom and Flash Technology
Telecommunication
Video and Audio
Parts Placement/Substitution.
(often requires partial circuit redesign)
Analog Electronics Design
Precision Low Noise Audio and Ultrasonic Signal Processing
Instrumentation Amplifier and Anti-Alias Filter for Data Acquisition
Power Electronics Design
Switch Mode Power Supplies Inverters and Amplifiers/Modulators
Wideband Linear Regulators
Feedback Loop Stability Analysis
Magnetics Design (Transformers, Inductors)
Power factor Correction Circuitry
Power Converter Topology Selection
Statistical Analysis
Sensitivity Analysis
Worst Case Analysis
Root Sum Square Analysis
Reliability Analysis
Mean Time Between Failures
Root Cause Failure
Component Stress Analysis
Electro / Mechanical Packaging
Complete Drafting and Documentation Services
After a quality Electrical Circuit Design and perfect PCB Layout have NDS continue to provide that same level of experience in the Packaging and Documentation of your Product or System.
Bofill Tech will create a 3D Solid Model utilizing Solid Edge Software to ensure a perfect fit and to generate a complete set of Documentation Drawings for the Fabrication and Manufacturing of your product.
Complete Drafting and Documentation Services
Detail Drawings, Assembly Drawings to Complete System Documentation
Patent Drawings
Assembly Drawings
Fabrication Drawings
Machined Part Drawings
Plastic Injection Part Drawings
Sheet Metal Drawings
Illustrations
Detail drawings
Schematic Diagrams
Cable and Harness Drawings